Emma Roberts Blocked Her Mom On Instagram For Revealing Her Pregnancy News To The World, And It's Kinda Wild
"I couldn't call her or attack her. I could just iMessage with her and DM her and ask her to please stop."
Emma Roberts was a guest on Jimmy Kimmel Live last night, where she opened up about some major drama that went down in her family recently. Her mom had accidentally revealed Emma's pregnancy news to the world.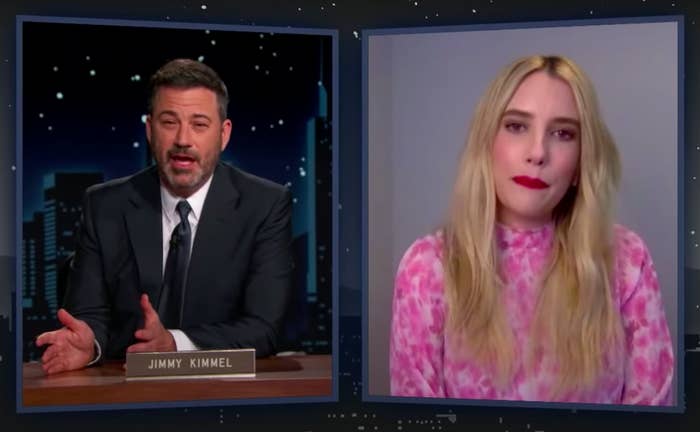 Emma said it all started when she bought her mom an iPhone, which she described as "the worst thing [she] ever did," because her mom then used the phone to look up all sorts of gossip and rumors about her online.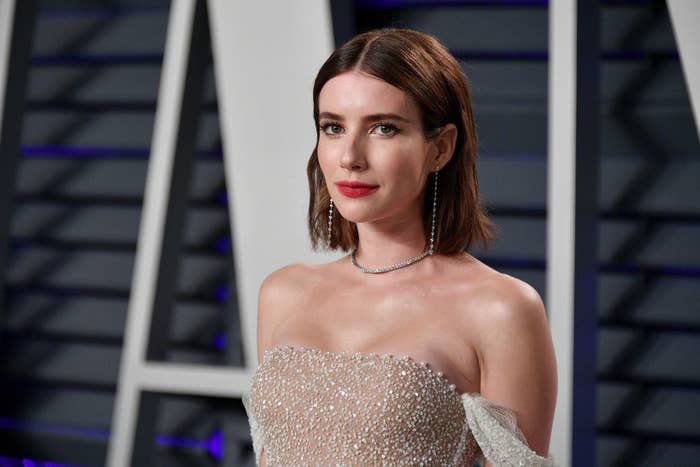 "And then she got Instagram," Emma continued. "Which was okay at first. Just a couple hundred followers. Which grew to a couple thousand. Which grew to, she had no idea what she was dealing with…"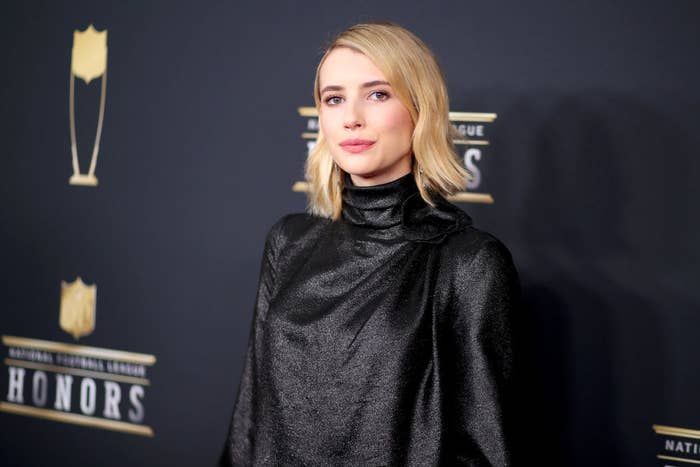 At one point, Emma revealed, her mom even got catfished by someone pretending to be singer Jackson Browne.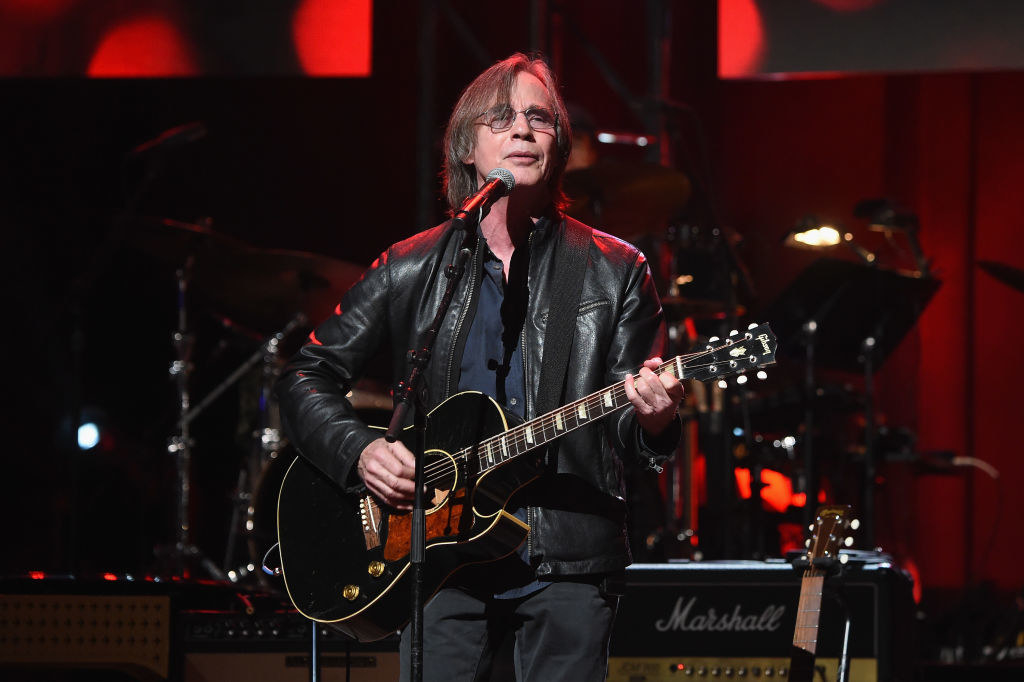 "And then it led to, you know, interacting with my fans, and thanking them for all their pregnancy wishes."
The problem? Emma hadn't actually revealed to the world that she and her boyfriend Garrett Hedlund were expecting a baby yet.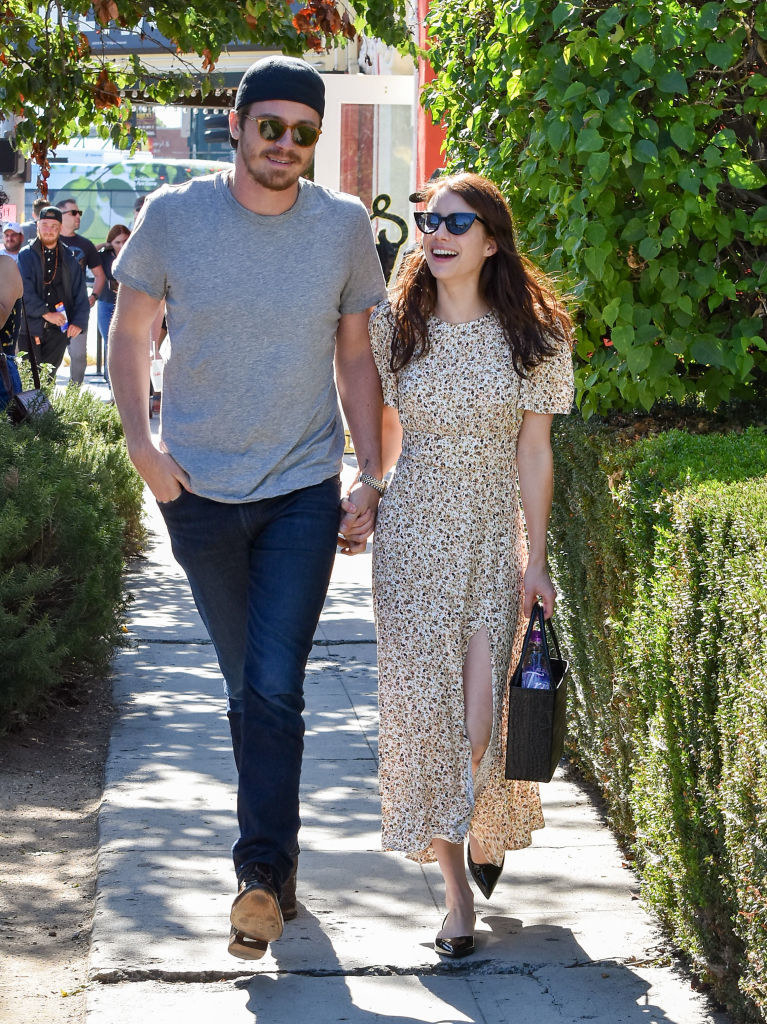 "It was a disaster," Emma recalled. "And I found it all out on a plane, so I couldn't get to her. Like I couldn't call her or attack her. I could just iMessage with her and DM her and ask her to please stop."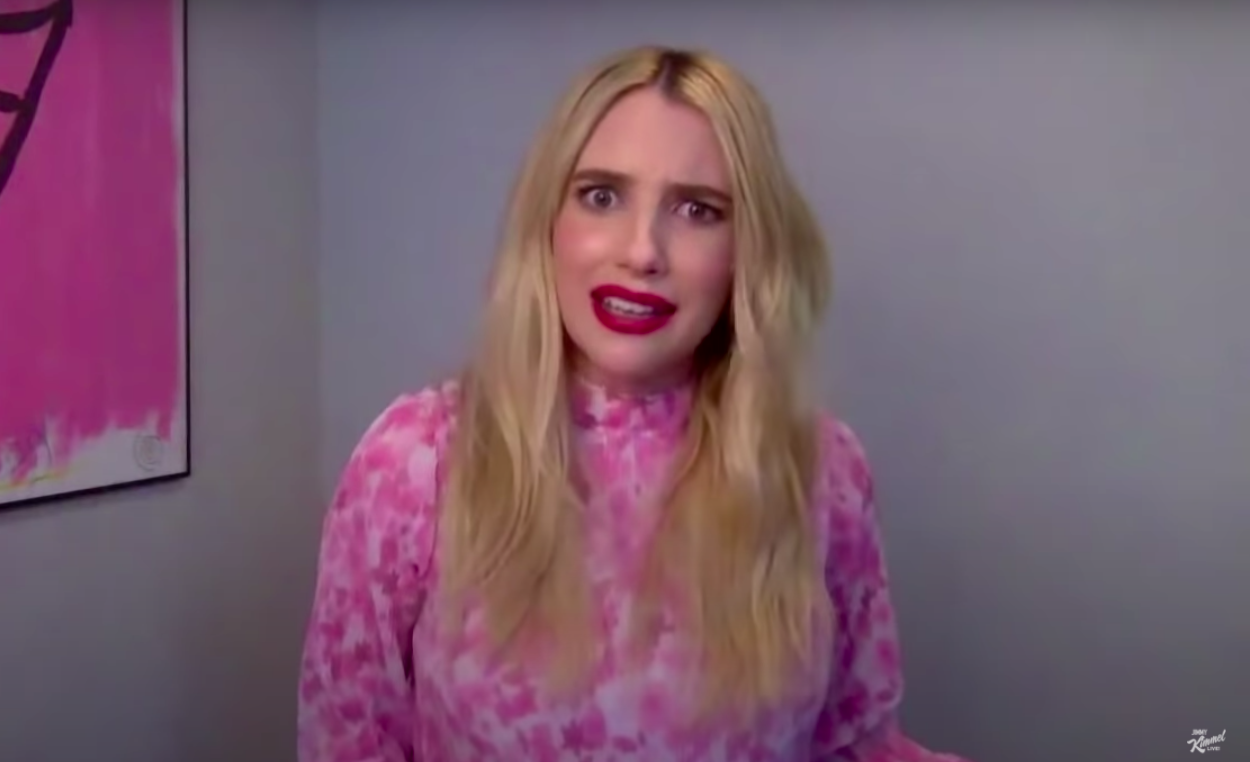 Emma explained that her mom thought the couple had announced the news already — but she'd actually just read it in a tabloid:
When I said to her, "Mom, you revealed my pregnancy," she goes, "Emma, you announced it." I said, "No, I didn't. That was a tabloid." She's like, "Oh, that wasn't clear."
And Emma told Jimmy that she and her mom "kind of got in a fight" after the news leaked: "I blocked her at one point. Um, it was my only weapon."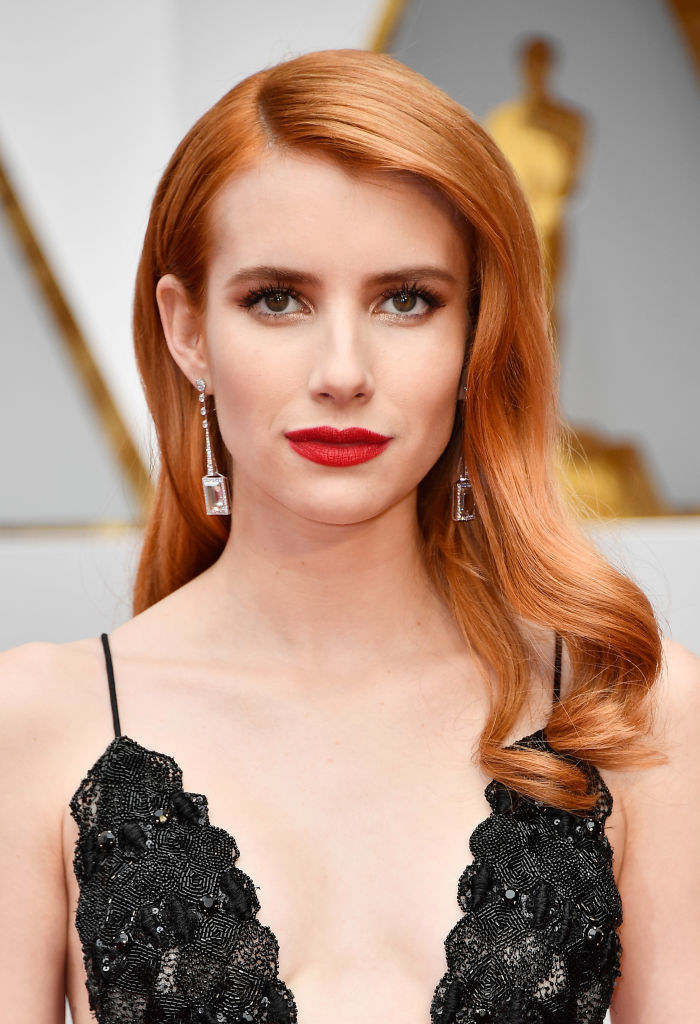 "She texted me at 2 a.m., 'Queen, did you block me? Question mark. Sad face.' I was like, 'Yes, I did block you.' Then I unblocked her. It's been an Instagram war with my mother that I never saw coming. A good story to tell the baby."
Source: Emma Roberts Blocked Her Mom On Instagram For Revealing Her Pregnancy News To The World, And It's Kinda Wild