Lili Reinhart, Madelaine Petsch, And Camila Mendes' TikTok Is The Best Thing I've Seen In A While
This is my personal submission to be their friend.
Almost every piece of social media content Camila Mendes, Lili Reinhart and Madelaine Petsch create together is golden.
So it was only a matter of time before each of them hopped on the TikTok train to openly showcase their beautiful friendship. Clearly understanding the strength of their trio, they created a joint TikTok account appropriately titled "@blondebrunetteredhead" (because of course).

And if you haven't seen them recreate iconic TikTok moments like the "Fergalicious challenge," you must check it out.
Can't wait to see what other shenanigans these three come up with next!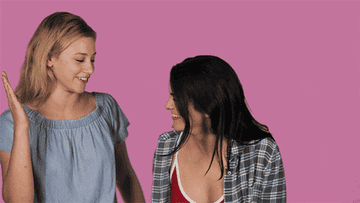 Source: Lili Reinhart, Madelaine Petsch And Camila Mendes Made A Joint TikTok Account And It's Glorious